So you want to get into stock photography? It can be a great way to earn money. I went on an adventure a year ago and discovered the stock photography business. I haven't "gotten rich" off it, and it's not a get rich quick scheme. However, I can say that I've earned a bit of income from it and I haven't even put forth much effort. So I'm going to review my experiences and hopefully we can help some of you adventurous photographers find your niche in the stock photography market!
My experiences have been diverse. Some stock photography companies are much more difficult to break into than others. So I'm going to go with the ones that have earned me the most, down to the ones that have flat out rejected my work, which I primarily believe is because the quality of my glass was not "L" quality.
Unfortunately my hard drive crashed a while ago and all my images are on that drive, because my backup drive is also trashed... Note, don't buy Western Digital hard drives again. I'm working with them however to get the data recovered, it's unclear if it's going to cost me yet or not.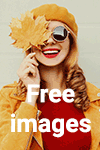 So on to the reviews :) By FAR the best return in the little amount of time I've invested has been
DreamsTime.com Stock Photography
. My most popular image is definitely my
Panoramic of Horseshoe Canyon in the Grand Canyon
. I Highly recommend signing up with this company as you will see a return quickest with them as well as get better approval ratio's.
The second one I highly suggest is
BigStockPhoto.com
They have a decent approval rating and will also give you a quick return on your time.
There are other Stock Photography websites, which I will be reviewing later. Some include
iStockPhoto.com
,
Stock Exchange
,
stockphoto.net
,
stockphoto.com
,
fotosearch.com
,
everystockphoto.com
,
corbis.com
.
I highly recommend checking out the first two first, and then go to the rest!
Happy Stock Photographing :)